Jane and Dick believe that everyone can have beautiful, radiant skin regardless of age, skin color or class. When clients come to Jane and Dick, they get a skin care regimen that is tailor-made for them.
Let's Talk about Waxing…
Whether you are going "all in" with a Brazilian bikini wax or just getting your eyebrows touched up, it's important that you choose an experienced esthetician at a reputable establishment for your hair removal needs. These are some of your most delicate areas and the face you show the world every day. Why would you trust your skin care to just anyone? Waxing is definitely our expertise. Our estheticians are highly-trained and bring years of experience to the table. Our goal is to make every client happy not only with their service, but with their experience as well. Let's face it…when it comes to waxing, it's the destination, not the journey! We do everything to make your experience as pleasant as possible!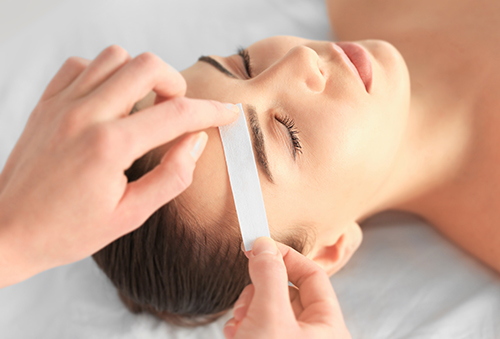 Jain and Dick Skin Care Philosophy
They say 60 is the new 40, 40 is the new 20…..and you skin should look as terrific as you feel! Jane and Dick Skin Care places an emphasis on education and prevention, helping the client understand and make the proper choices regarding their skin care needs, starting from teens on up, males and females alike.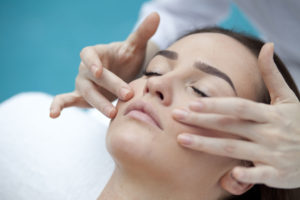 Our priority is listening to the needs of each individual client, blend it with our experience and knowledge, and give helpful and honest information to provide each person with the appropriate tools to make informed choices regarding their health and skin care.
In addition to full body waxing, for those looking for an alternative to cosmetic surgical procedures, Jane and Dick offers:
Chemical peels
Firming and hydrating facials
Facials for mature skin
Would you like to understand why you age? Why do some people look older or younger than they really are? What is your skin care philosophy? It is critical to understand, because then you know how to fight it. Your skin care philosophy will be based on knowledge, not just the latest marketing hype.
"The most significant cause of aging is by free radical damage on the cellular level. "Yes, you can erase years of lines and wrinkles from your face. Without plastic surgery. Without injections. Without risky and expensive procedures. Waking up the skin through cellular rejuvenation Too many companies develop products that treat only the surface of the skin. They're quick hits. Instant gratification. It's like a lollipop, tastes good for a couple of minutes and then it's history. There are no lasting benefits.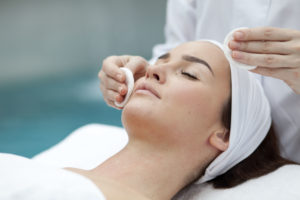 At age 30, your skin's cellular function slows. The cells in the dermis get lazy. It's a normal part of the aging process. When the cells are sleeping, you can apply all of the peptides, growth factors, vitamins, and anti-oxidants you want, but if the cells are sleeping, they can't accept this nourishment. Soon the cells go to sleep entirely, and stop producing collagen and elastin. That's when you start to get wrinkles, laxity, and pigmentation problems.
If you truly want to improve your skin, you need to restore the normal function of the cells. You need to go down to the dermis, and activate the cells. We believe that increasing cellular regeneration is a critical step in slowing and repairing signs of aging. Stimulating skin cell regeneration, eliminating old, damaged cells and promoting the growth of new, vital skin cells, produces noticeable improvements in skin texture and appearance.
Skin care that slows down the process of aging requires more than just cleaning your skin. Men and women are now concerned with taking care of their skin. In our culture, it's important to take care of ourselves and to be seen with vitality and good looks. Slowing down the process of aging is a large part of getting and keeping our good looks, or the keys to getting ahead in our careers. While all of your skin is important, your face is seen more than any other part of your skin, and therefore could (and often is) considered the most important part of your skin. Needless to say, it is the most tended part of our skin, because of its visibility. As we grow older it gets more and more important to keep it as youthful looking as we can.
Everyone will age, we can't do anything about that. But there are things we can do to influence how fast our individual aging process will occur. We are committed to providing skin care and anti-aging therapies to slow down the process of aging. The desire for beautiful skin is universal, but the approach we take has to be individualized. In skin care, there is no one-product-fits-all approach.
Jane and Dick believe that everyone can have beautiful, radiant skin regardless of age, skin color or class. When clients come to Jane and Dick, they get a skin care regimen that is tailor-made for them.
Jane & Dick Wax Studio
Make your appointment now.
Take a look at our services
See about booking your next waxing.