In the beauty universe, you know you've reached peak adulthood once you've amassed a full collection of makeup brushes and know how to use each one correctly. But not all of us have a personal makeup brush guide to help us get there, so if you're still applying powder eye shadow with your fingers, I get it. With so many makeup brush shapes and sizes on the market, it's hard to know where to start. Who has the time to sit down and memorize which brush does what (and which ones you actually need)?
It is quite useful to have multiple makeup brushes in your arsenal. Using the wrong brush can throw off your whole look. Makeup brushes are specifically made to target certain areas of the face. So if you choose one that's too big or the wrong shape it won't place the product where you want it or apply it in a natural way. It's truly amazing how much better your makeup can look just by using the right brushes.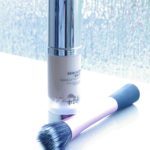 Now there are so many incredibly useful sorts of makeup brushes out there, but not every last one is necessary to your collection. This foolproof makeup brush guide covers just the need-to-know basics. Keep reading to learn which brushes are worth having in your collection and how to use them!
The first weapon in your beauty arsenal is a good foundation brush. Don't use sponges.  Sponges absorb more product, which just means you're going to go through your foundation more quickly. Brushes don't waste product, and you can build coverage more easily.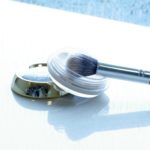 A concealer brush is essential. It allows you to apply and blend the product without wiping it off.
Which brought me to a bonus-round question: Exactly what color of concealer should we be using? For your undereye, think 'liquid and light'. You want it to be slightly lighter than your skin tone in order to highlight the area.
What about blemishes and skin imperfections? Same color as your foundation, tap it on with a smaller brush and blend gently. You can cheat and use a lip brush if you want since it's about the size of most spots. Just be sure not to wipe your foundation off by blending too hard.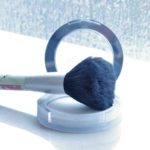 A powder brush has long, fluffy, and soft bristles made to distribute loose powder evenly across your face without dispensing too much product and making your makeup look cakey. Depending on the size, you could also get away with applying blush or bronzer with this type of brush.  you can utilize the same brush to apply powder (loose and/or pressed) as well as blush (cream and/or powder.) "Look for a brush that's soft and round with a head about the size of a silver dollar."
When it comes to applying powder, stick to the T-zone and inner cheeks.  Leave the outer face alone. It's more natural that way. Also, use cream blush on creamy foundation-covered skin, and go for powder blush on skin that's been powdered.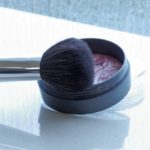 A blush brush is smaller than a powder brush and features a dome shape with long, super-soft bristles. This brush allows you to apply more concentrated product than a powder brush, while still allowing you to blend and build color.
If you define your brows with a pencil, skip the brush.  But, if you're using brow powder, apply it with a small, stiff, angled brush so you can mimic your brow hairs.  Invest in a brow/spoolie combination brush to properly groom your brows.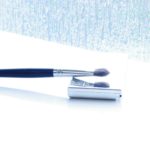 You need a medium eyeshadow brush to spread eyeshadow over the lid and under the crease.  You can use it with cream or powder shadows, it doesn't matter.  You want to use a smaller, angled eyeshadow brush to get definition.  They're good for getting into the crease of the eye to define looks, day or night.
You'll recognize a Kabuki brush by its flat top and ultra-soft, voluminous bristles, which work for applying powder, bronzer, or blending out pretty much any product.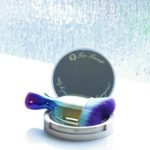 Contouring brushes are typically angled and have soft, dense bristles that allow you to apply a concentrated amount of bronzer without any fallout. The brush should fit nicely under your cheekbone, almost doing the contour work for you.
Some people have the whole lipstick-from-a-tube thing down, but if you don't, a lip brush is your new best friend. "They spread pigment more evenly. You can use them to get a defined lip or a stained effect just by the amount of product and pressure you apply.
Personally, I can't work without brushes as they can make a massive difference to the way things blend, the precision of application, and the shapes and styles I achieve with my make-up.  Brushes are also necessary for the finer points of make-up application. If you have less than perfect skin, concealing a spot without a brush is very hard as you need to feather lightly to keep the product in place – using your finger will keep removing it.  Use brushes for the things you're not so good at (for me, that is anything to do with my eyes). Lean on the brushes for where you need the expertise – from my list, pick and choose according to what your beauty concerns are and what it is you want to achieve with your make-up.
Jane & Dick Wax Studio
Give your brushes a clean canvas Book a Facial Today!